SKD-5000 Series
New technology, ergonomic two-color housings, high temperature-resistant, vibration-resistant, slip-resistant, friendly holder, free form fatigue under long-time using and high working efficiency.
Low-voltage automatic clutch electric screwdrivers with power controllers, can keep long-time operation, high stability, no influence by fluctuated voltage and high efficiency.
High tech DC motor with parts made in JAPAN. Fast start with low electric current. Stable torque within accuracy±3%
0-8 stepless torque adjustment, rotation speed selected by switches Hi & Lo.
Suitable for high-tech PC, laptop, game cube, etc. Torque fixing ring(KC-6C) can be set to fix torque.
There are four kinds of bit holder –A, B, C, D. Any screw, socket and nut can be used.
SKD-5200L Trigger series meet UL, CE approval and ESD is offered for the needs of customer.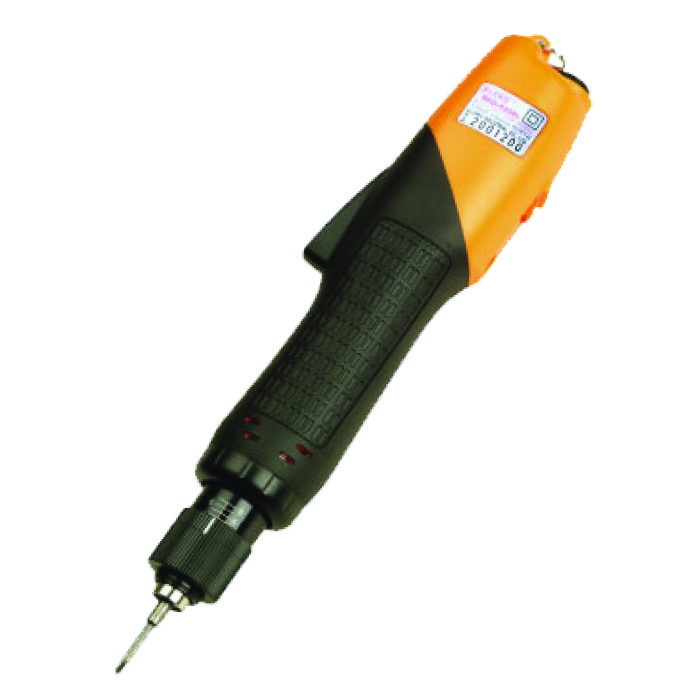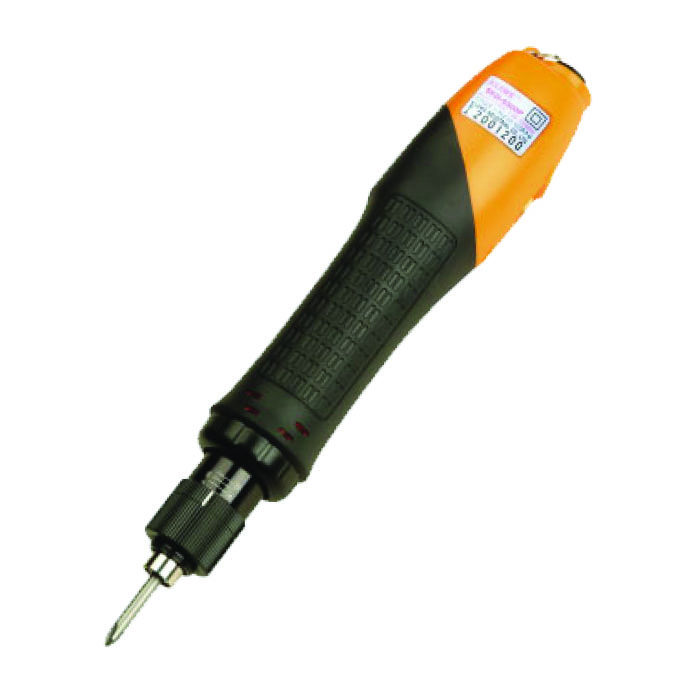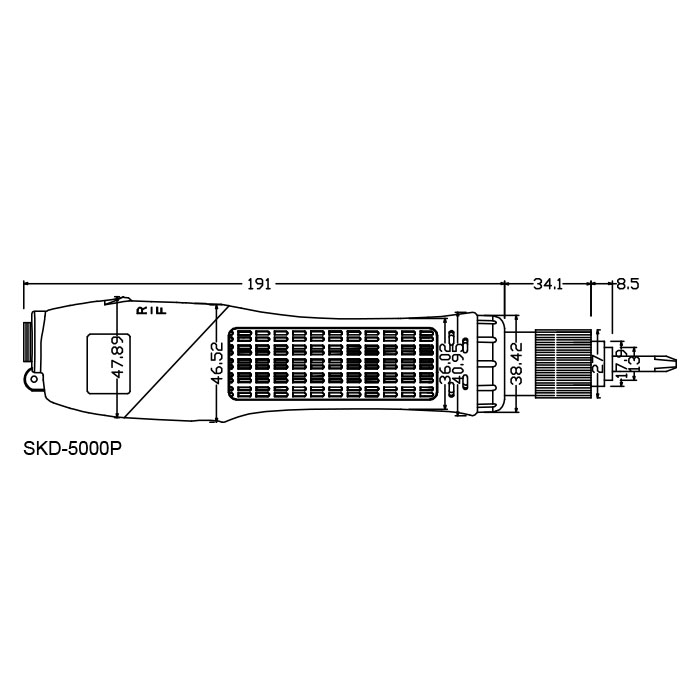 Specifications
Model
SKD-5200L
SKD-5200P
SKD-5300L
SKD-5300P
SKD-5300LF
SKD-5300PF
Input Voltage
DC24V or DC32V
DC32V
Power Consumption
48W
Torque
(Kgf.cm)
1~12
2~12
3~16
1~8
2~8
(Lbf.in)
0.89~10.44
1.77~10.44
2.57~13.89
0.89~6.9
1.77~6.9
(N.m)
0.1~1.18
0.2~1.18
0.29~1.57
0.1~0.78
0.2~0.78
Repeatable Torque Accuracy(%)
±3%
Torque Adjustment
Stepless
Free Speed (r.p.m)
HI
1000
1000
2000
LO
700
700
一
Screw Size Dia (mm)
Machine Screw
1.6~3.0
1.6~3.0
1.6~3.0
Tapping Screw
1.6~2.6
2.3~3.0
1.6~2.6
Weight(g)
480
Length(mm)
230
ESD(Anti-Static)
V(With Black housing)
CE
V
RoHS
V
Power Controller
SKP-32HL-60W
Bit Type