SKD-2000 Series
New technology, ergonomic two-color housings, high temperature-resistant, vibration-resistant, friendly holder, fashionable appearance, light, good operation, free from fatigue under long-time using.
Low torque 0.2kgf.cm within accuracy ±3%
Small, light body 270g. Specially design for the precise needing of tiny screws.
High tech DC motor with parts made in JAPAN with high-quality extra strong magnet, low electric current, stable running, high stability and automatically stop as the screw fastened.
0-8 stepless torque adjustment, rotation speed selected by switches. Hi & Lo.
Best for industry of cell phones, digital cameras, notebook computers, PDA, DVD, MP3, CD-R, LCD and high-tech computer peripheral.
Torque fixing ring(KC-4) can be set to fix torque. Slow start is optional for necessity.
SKD-2000L Trigger series meet UL, CE approval and ESD is offered for the needs of customer.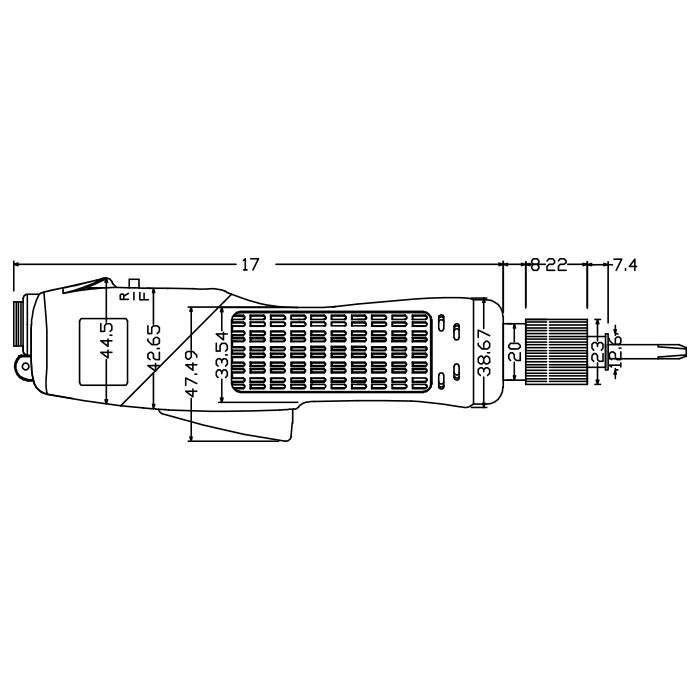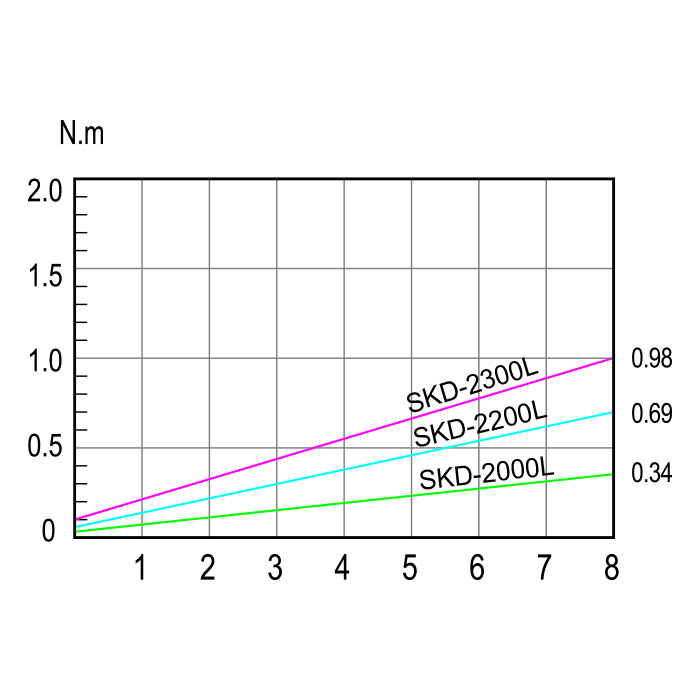 Specifications
Model
SKD-2000L
SKD-2200L
SKD-2300L
Input Voltage
DC24V or DC32V
Power Consumption
25W
Torque
(Kgf.cm)
0.2~3.5
0.5~7
1~10
(Lbf.in)
0.18~3.01
0.44~6.10
0.89~8.67
(N.m)
0.02~0.34
0.05~0.69
0.1~0.98
Repeatable Torque Accuracy(%)
±3%
Torque Adjustment
Stepless
Free Speed (r.p.m)
HI
1000
1000
700
LO
700
700
500
Screw Size Dia (mm)
Machine Screw
1.0~2.3
1.4~2.6
1.6~3.0
Tapping Screw
1.0~2.0
1.4~2.3
1.6~2.6
Weight(g)
270
Length(mm)
LC/213 / LB/222
ESD(Anti-Static)
V(With Black housing)
CE
V
RoHS
V
Power Controller
SKP-32HL-60W
Bit Type