How is
kilews electric screwdriver

best tool for stud tightening

Kilews is a leading manufacturer of clutch electric screwdriver and is represented in India by Microntech, India's most experienced and respected assembly solution provider. The main purpose of this screwdriver is fastening the application so that clamp force is developed and two surfaces are held together. Now a days Kilews is regarded as the best electric screwdriver for tightening of electronic as well as mechanical products in the world. Kilews is very popular in term of accuracy and working durability. Kilews screwdriver is not different from conventional manual screwdriver, both serves the same purpose of tightening of application. But instead of manual operation the electric screwdriver is having electric motor to tighten the application very easily.

The kilews electric screwdrivers having fully automatic functionality and available at higher range of torque up to 50Nm. This type of screwdriver is connected with controller and can be given a pokayoke program like, slow start, auto reverse and forward, OK NG OKALL signal, PLC integration, sensor signal feedback and etc. These all functions can be done on this controller. The brushless type tool is having low maintenance than brush type tool also very efficient in working style. The have display panel in the front which display the tightening condition of tool by OK NG OKALL signal and display shows number of bolt counts. Now a day's this tool is used in various electronic and automobile industries.

Kilews screwdriver is best tool for stud tightening because it works on the clutch mechanism and having great power effectiveness. Kilews has designed a very important features to tighten the bolt with auto reverse functionality. This features work good on stud bolt application. Stud bolt is a kind of bolt having thread on either ends of the bolts and tool work firstly in forward direction and the one end gets tighten and when the tool becomes shutoff, the auto reverse features start and then tool become disengage with the bolts.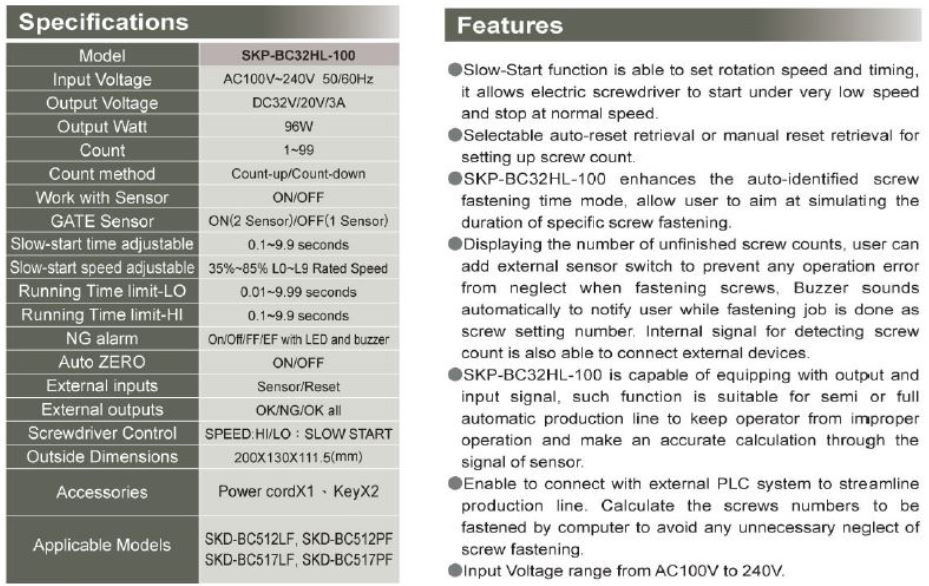 Microntech is channel partner for KILEWS products in India, having local sales and service support all over India. Microntech has a team of experts that can help you understand the torque process. It is a premier assembly solution provider in India with global experience. To know more about assembly solutions provided by Microntech email us at sales@microntechgroup.com or please visit our website www.microntechgroup.com or you can contact your nearest Microntech branch to schedule a demo or a visit for any issues you are facing on your assembly line