BATTERY SPECS FOR KILEWS CLUTCH SHUT-OFF CORDLESS TOOL
Microntech presents Automatic Shut- off Industrial Cordless Brushless Power Torque Screwdrivers Series. High performance brushless motor and lithium-ion battery are adopted for all Kilews cordless shut off screwdrivers for industrial purpose. There are 2 methods to adjust torque, which are internal adjustment and external adjustment. Internal adjustment models are SKC-PTA-220/150/120/80/50 & SKC-PTA-L300/600 torque range from 1 – 60 Nm, Speed range from 350 – 2100 RPM External adjustment models are SKC-PTA-B120/90/60F/50F/60/35/35F/, torque range from 1.5 – 12 Nm Speed range from 800 – 2000 RPM.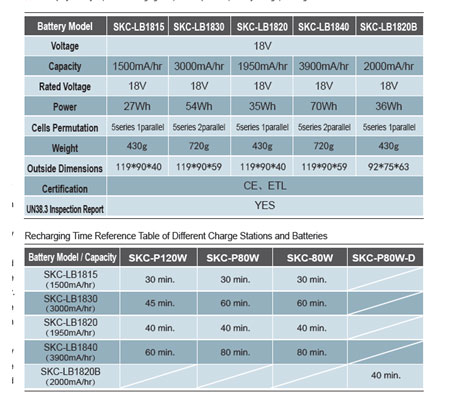 Specs of battery-
KILEWS batteries are high performance Li-ion battery, with built in protection feature to prevent from overcharge and over discharge which helps in improving battery life. Battery ID identification, which only allows original charge station to recharge the battery to secure battery safety and extend battery lifetime. Low voltage protection and over temperature protection available in these batteries.
Microntech is the channel partner of Kilews in India. Microntech has a team of experts who can give solutions to most difficult of assembly applications. To know more about unique product offerings of Microntech please visit website www.microntechgroup.com or mail at sales@microntechgroup.com, our nearest branch will contact you immediately.