MICRONTECH

ESTIC SPM FASTENING MACHINES
SPM's are Special Purpose Machines used and manufactures for a special type of work according to the user requirement . Many of the automation companies make SPM's like machine for leak test , endurance test etc . Microntech Estic are very famous for making SPM's for fastening processes like Automated machine for Engine assembly Cylinder head , bearing Cap , Connecting rod etc.
Automated machine for Transmission assembly such as Oil Pan , Valve body cover etc.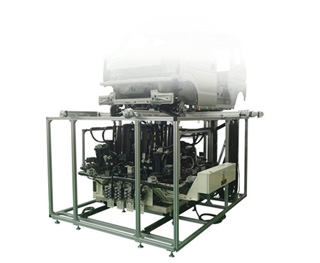 Automated machine for Vehicle assembly such as wheel , Drive shaft , Front sus etc.
Automated machine for other applications such as Motor , compressor , battery terminal etc.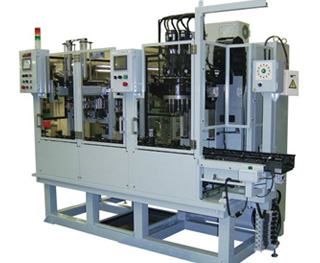 All these machines are equipped with Microntech Estic DC Nutrunners which is very accurate and durable . Microntech Estic machines gives completely error free process , a very efficient and easy operation , long life , effective cost . These machines manufactures on very high Professional level with highly trained engineers and technical team and with years of assembly experiences of Microntech Estic . Some of these includes one tightening unit and some of these have many , it depends on the requirement like Spindle nut tightening machine of Microntech Estic includes only one nutrunner .
Microntech Engineers ltd. is the Sole Distributor of ESTIC Products in India . Microntech founded in 1989 , from last 31 Years they are giving complete assembly solution to their customers . Microntech is situated in 11 cities in India , headoffice situated in Noida . They are manufacturer , exporter and dealer of wide range of fastening tools . Microntech have huge ranging of products close to 5000 products includes Dynamic Torque Testers , High Quality ESTIC DC Nutrunners , Torque Wrenches etc . They have expert team which provide reliable and genuine solution to customers that's why Microntech is very known in market . Microntech is always appreciated in the market for some of the appreciable points like they always save the Resources , gives Optimally Priced , gives Right set of Features and for on time service and quick solution . They have skilled and well trained engineers for ESTIC Products who can understand the product better , gives right solution for right application . Microntech is selling ESTIC Products with automated system in All over India on large scale and handling queries and services very well. Visit Microntech's website at www.microntechgroup.com or email at sales@microntechgroup.com to schedule a visit or a demo.